Quisque volutpat mattis eros. Nullam malesuada erat ut turpis. Suspendisse urna nibh, viverra non, semper suscipit, posuere a, pede.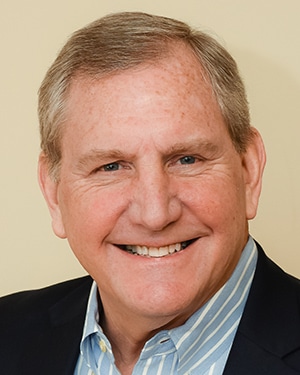 Bill Taylor brings a successful record of accomplishment of piloting diverse businesses into new markets and driving consistent top-line revenue growth for firms and companies throughout the United States and internationally. Recognized as an outstanding business coach and consulting professionals, Taylor is a dynamic executive and leader who has experience building businesses. With domestic and international experience in both the public and private sectors, Bill Taylor applies over four decades of business expertise with his unique global perspective to tackle and solve business challenges with business owners and professionals. Today, Bill Taylor is the founder of Corporate Ladders, a business coaching, consulting, and training firm specializing in top-line practice and business revenue growth, and leadership development. Corporate Ladders is a member of the New Jersey Law Journal "Hall of Fame" for its recognition as the Top Business Development training firm for 2017, 2018, and 2019. Bill Taylor is a featured speaker at conferences such as the NJ CPA Annual Convention and corporate events nationwide and is a contributing columnist for multiple publications, including the New Jersey Law Journal, Consulting Magazine, Accounting Today, Phone+ Magazine, and Inside Outdoor magazine.
Bill Taylor previously held the position of Senior Vice President of Sales and Marketing for Election, Inc. with worldwide P&L responsibility. While at Election, Inc., Bill Taylor was the leading spokesperson for deployment and implementation of election systems and was a guest speaker on US television and radio while also speaking at events worldwide. Under his leadership, the firm experienced rapid top-line revenue growth from $1 million to $30 million in 24 months, providing online voting and election services worldwide to private and public-sector entities. Clients included the Arizona Democratic Party, the Democratic National Committee, the city of Brest, France, and numerous private unions and associations. Before joining Election, Inc., Taylor was an Internet pioneer as Senior Director of Business Development for Prodigy Internet, helping develop, launch, and support Internet-delivered products for small and medium-sized businesses.
Before Prodigy, Bill Taylor founded Millennium Graphix, a full-service marketing communications company specializing in value-added creative services for unique corporate marketing programs. Before Millennium Graphix, Taylor was Director of National Account Sales for AT&T Wireless (McCaw Cellular), a leader in wireless and cellular communications. While at AT&T Wireless, Taylor built a world-class sales organization to market advanced wireless communications products to Fortune 100 clients.
Before joining AT&T Wireless, Taylor was General Manager of Executone Information Systems, with P&L responsibility for one of the largest field business units.
Early in his career, Taylor was a Division General Manager for IBM Corporation, with P&L responsibility for $700 million and over 1,600 employees.
Taylor attended Fordham University and has participated in numerous courses, including advanced general and financial management at Kellogg School of Management, strategic and consultative selling, and myriad others. As the founder of Corporate Ladders, Taylor has designed, developed, and delivered hundreds of training programs worldwide.
Are you ready to make your business work for you?
Sign up for our Newsletter and we'll send you a complimentary copy of: "The six silver bullets to quickly grow any business" e-book.