Quisque volutpat mattis eros. Nullam malesuada erat ut turpis. Suspendisse urna nibh, viverra non, semper suscipit, posuere a, pede.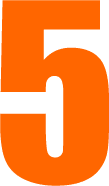 Most Important Things to Know About Your Business Coach: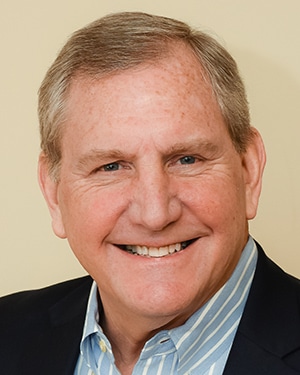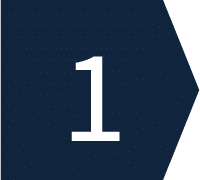 I've been where you've been, and I'm further in the journey. I started my career at an entry level, pulling cable and installing phones. Having a focused perspective enabled me to work my way up to become an IBM Division Manager, leading 1,600 employees and running a $700 million P&L. My business, Corporate Ladders, is now its 27th year!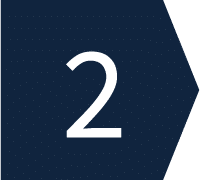 As the youngest general manager in IBM's history, I engineered a nine-month turnaround to produce $18 million in revenues and $3.5 million in profits. For AT&T Wireless, I increased annual revenues from $8 million to $30 million in 24 months. As your coach, I draw upon these experiences to help you get your business to the top.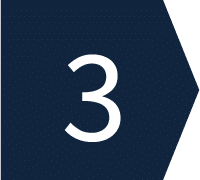 Complacency is the enemy of initiative. When you're too comfortable, you stop looking for ways to innovate, engage, and save money. Then, something unforeseen occurs and you panic, which causes you to chase after the wrong initiatives, use the wrong marketing, select poor vendors and try costly systems that keep you in the red. Good coaching stops that – cold.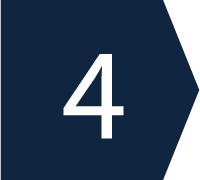 Make Accountability Your Friend
As a business owner or professional, you're at the top of the pyramid, and it's lonely at the top. Who holds you accountable? As your coach, I'll serve as your "sounding-board" and challenge you with new ways to explore potential options. Together, we'll use proven tools and techniques to assess the appropriate risks for your business and then hold you responsible for doing "the right things, right"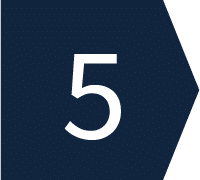 My coaching will help you progress faster than you would on your own by helping you develop a winning strategy and sticking to it. Coaching helps identify your top priorities, recognize blind spots, and "see around corners" to head off challenges before the unforeseen becomes an issue. Most importantly, I'll remind you why you chose your profession, took the risk, and help you get back to the joy of working on your business instead of in your business.
Ella Krishtal Burns has recently joined Corporate Ladders as their newest Senior Consultant.  As founder and CEO of EKB Consulting, Ella brings experience and a deep understanding of the latest trends and best practices to drive top-line revenue results.  For over 20 years, she has honed her skills and brings her passion and motivation to Corporate Ladders, which complements our team in providing help to individuals, professionals, and organizations to reach their full potential.

Corporate Ladders and EKB Consulting share the mission of empowering individuals and organizations to thrive through comprehensive and engaging coaching and training.  Corporate Ladders offers many training programs, including leadership development, sales training, customer service excellence, effective networking, and more.  Each program is tailored to our clients' specific goals and challenges, ensuring maximum impact and return on investment.

In addition to Ella's experience in the training and development industry, she has also gained valuable experience in various sectors, including pharmaceuticals, business-to-business (B2B), business-to-consumer (B2C), VAR, and retail on product and service-based projects.
 
In the pharmaceutical sector, Ella has worked in leading companies (Novartis and Watson), garnering an understanding of the industry's unique needs and compliance requirements.  She has developed and delivered training programs that ensure employees are well-equipped to navigate the complex regulatory landscape and provide exceptional service to healthcare professionals and patients.
In the B2B sector, Ella has worked with companies of all sizes, helping them develop and implement effective training strategies to enhance sales and customer service team performance. She has developed training programs focused on building solid client relationships, uncovering needs, and effectively building value.
 
In the B2C sector, Ella has worked with various retail companies, delivering training programs focusing on providing exceptional customer service and creating memorable shopping experiences. She understands the importance of product knowledge, effective communication, and building customer rapport to drive sales and customer loyalty.  

Whether in a product-based or service-based industry, Ella has the versatility and expertise to design and deliver training programs that meet the unique needs of each sector. She understands the importance of tailoring training content and delivery methods to ensure maximum engagement and impact.  With her diverse experience, Ella brings a well-rounded perspective and a deep understanding of the training needs of different industries. She can adapt her training approach to meet specific challenges and goals, ensuring clients receive the most effective and relevant training solutions.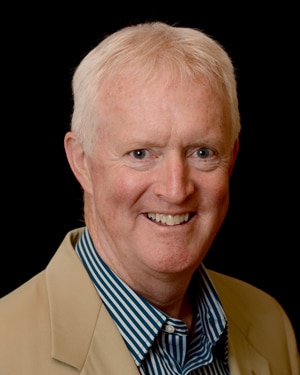 Jim Bennett is a Senior Consultant for Corporate Ladders and is the Founder of Bennett Associates, a leadership and management consulting firm.
Throughout his career, Jim has demonstrated an extraordinary ability to develop the leaders and achieve results within cross-functional and/or cross-company teams on business initiatives that require high degrees of leadership. Jim's style, expertise, and techniques are uniquely suited for these large, mission-critical initiatives. In his corporate and consulting roles, he has utilized his own leadership experience to improve the results of dozens of companies in areas such as manufacturing, warehousing, distribution, transportation, banking, R&D, and new product development. He has had particular success in the conflict resolution and project implementation space, especially helping business and project teams mature quickly into high-performing entities. Jim's strong people skills and long corporate experience make him a highly effective executive and leadership team coach, who has helped dozens of senior executives and/or their teams achieve stellar results.
Jim began his career as an officer in the U.S. Army Corps of Engineers, working as a project officer with civilian contractors on large, contentious flood-control initiatives and disaster-relief efforts in the San Francisco Bay area. After leaving the active military, he went to work for a division of Johnson & Johnson, where he held positions of increasing leadership in manufacturing, national production planning, and major projects. After 10 years with Johnson & Johnson, he moved on to the Philips Lighting Company. There, as the logistics director for North America, along with his day-to-day P&L responsibilities, he successfully led a critical re-engineering project to optimize the company's nationwide distribution-center network, while improving the efficiency of order fulfillment, taking on new customers, and significantly reducing costs. Later, when selected by Benjamin Moore & Company as its director of logistics, Jim led that company's North American order-fulfillment process, as well as major mission-critical projects for improving customer satisfaction. Jim later pursued his entrepreneurial aspirations and became an equity partner and Senior Vice President for a regional office supply company, where he oversaw operations of the company and prepared it for its eventual sale to a much larger entity.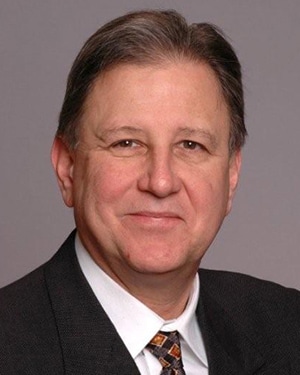 Ted Gerber is a Senior Consultant for Corporate Ladders.  As an organizational development consultant, executive coach, trainer and team facilitator since 1989, Ted Gerber has worked with organizations in the United States, Europe, Africa, Canada and Latin America.
Ted's unique skills are based on over thirty years of experience as a executive, consultant, trainer mediator and coach.  This has enabled him to assist executives to be more effective leaders by increasing their ability to negotiate, manage conflict and influence others more effectively.   Ted has coached line and staff executives, facilitated strategic planning sessions and off site retreats as well as delivered training programs in such areas as negotiations, conflict management, leadership, sales, team alignment, influencing and effective coaching skills.
Ted has had a variety of business and professional experiences, which has enabled him to assist businesses, teams and executives in meeting their objectives.  These have included:
Nineteen years as a mediator, for the NY Public Employment Relations Board and the NJ Public Employment Relations Commission.  In that capacity he mediated and negotiated over 1500 contract disputes.  He has also applied these skills in many sales negotiations as well as in assisting executives and managers in resolving difficult conflicts and issues within their organizations.
Ted's experience also included a leadership role as US Country Manager with Krauthammer International, a European based leadership development and training company.  He was US Country Manager for that organization for five years and both sold and delivered leadership training programs in the US and Europe as well as managing a team of trainers.   
Senior Partner in Decision Processes International, a global strategy consulting firm, which focused on assisting corporations in defining and repositioning their business strategies.  In that capacity he both sold and delivered strategy processes for corporations both in the US and globally. 
Ted has a Master's Degree in Industrial Relations from the University of Illinois and a B.S Degree in Business Administration and Economics from SUNY Albany and has worked with companies in a broad range of industries, including financial services, consumer products, food, pharmaceuticals, technology, utilities, consumer health care, hospitality, government, fragrance and manufacturing etc.
Ted has coached at many levels within these organizations including:
President, Business Unit Leaders, CFO, General Counsel, Senior Vice Presidents of Sales, Marketing, Operations, R&D, Finance, IT, etc.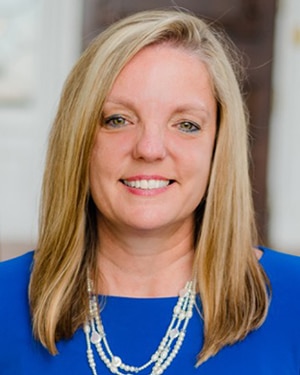 Brenda Stewart is a Senior Consultant for Corporate Ladders and an in-demand author, speaker and consultant whose passion is creating success for her clients and teaching them to do the same.  Brenda founded Stewart Marketing & Consulting in 2011 after nearly three decades of legal management experience. Her inside knowledge as a legal administrator, executive director and marketing and client services director for a large Southeastern firm helps her provide law firms, management, internal marketing departments and attorneys the keys to long-term growth.  
A veteran marketing executive, Brenda breaks down the toughest challenges her clients face, making legal marketing feel accessible and goals within reach. Her signature services offer an outsourced marketing manager with involvement scaled to suit each practice; her clients benefit from CMO-level experience at just the level they require.  Brenda's speaking and training repertoire includes the basics of marketing and branding, the power of women in the workplace, how to work with and motivate millennials, developing your "elevator pitch" and more. Her most requested presentation is Brenda's LinkedIn training for lawyers, which helps attendees maximize their online networking in an ethical way.  With an intimate understanding of the legal world, as well as an outsider's perspective of client firms, Brenda speaks as knowledgeably about office systems management and strategic planning as she does about best practices for marketing.
In addition to serving her client roster, Brenda is a sought-after speaker; she has moderated the South Carolina Bar Rainmaking Bootcamp for Attorneys program and was a faculty member for the South Carolina Bar Legal Ethics and Practice Program. Brenda serves as a member of the South Carolina Commission on Lawyer Conduct and the American Bar Association, and is active in the Legal Marketing Association's Southeast region (LMASE) and the Association of Legal Administrators. She earned a Bachelor of Science from George Mason University's School of Business.
Brenda's first book, "Intentional Marketing: Building Your Legal Practice One Relationship at a Time," was published in 2017 and is available on Amazon. Through Stewart Marketing & Consulting she provides strategic business development and marketing services, personal coaching, and administrative training to firms of any size. Brenda is available for speaking engagements nationwide.
We have helped over 500 business professionals build their businesses, grow revenue and realize their growth and profitability goals.
Are you ready to make your business work for you?
Sign up for our Newsletter and we'll send you a complimentary copy of our new eBook: "The Six Silver Bullets to Quickly Grow Any Business".